84
Many people think that it takes a long time to build a website in WordPress. But how long does it realistically take? How much do you want to spend? What are your goals for the site? These three questions will help you determine how long it will take to build your website and how much money you need to invest.
Would you Believe me If I said That You Can Have A Website In Minutes?
How Long Does It Take To Build a WordPress Website Complete Guide
Thinking to build a WordPress website for the first time? But this question is confusing you "how long does it take to build a WordPress website".
Let me tell you something helpful. Nowadays, creating a website on WordPress is too easy as a walk in the park.
Without knowing web development, you can easily build a site on WordPress.
However, the real effort is to know about how long the process of making a WordPress site really gets. Sometimes, It takes a few hours or a few weeks or even much longer to finish. It strongly depends on what you want to achieve.
How long does it take to build a WordPress website? [Complete Guide]
Let's explore some key steps which help you to run your first WordPress site in a better way. Also, know how much time each step takes to complete. Are you ready for it? Let's dive into the steps.
Please understand that time is in your hands, you are as fast as you can undertake each step completely.
You might want to focus on content since these parts will be the most important part of your site if you want to differentiate yourself.
If You want to learn to code to create awesome websites there is a much faster way to do it. I currently sell website designs without coding using the most popular WordPress theme builder there is If you like to know more about Divi click on this link Divi theme
This website is all about getting professional results without coding. and Divi Theme is by far the most profitable investment I have ever made.
Step 1: Planning
Before, buying a hosting or domain name. You must need to choose a structure for your website.
It is very important to set a goal that helps you to achieve your target.
If you have no future plan for your site, whoever you hire. He will waste a lot of time trying to know what you actually want, which is not a fruitful use of his time.
For example, some websites set their goal to make their business popular throughout the world.
Some want to sell their products online and make some money. Another useful way to design a unique site is to learn from your Successful competitor.
Notice all the steps which they use to rank their sites.
Have you done your planning? Let's explore the second step.
Step 2: Get a Web Host and Buy Eye-Catchy Domain
Time to makes your dream true. Now, this is the moment to take some important decisions.
You can find a lot of reliable web hosts and domain on Google. But I personally use Bluehost.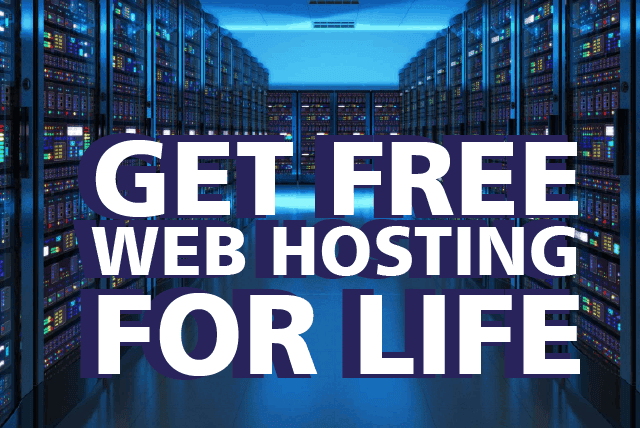 The best point is, you can get your favorite web host and domain at a suitable price.
Keep in mind; always purchase hosting for your site which is fast and able to catch traffic.
Besides, choosing a domain name is like choosing your pet name, Sometimes, It is too difficult to get a suitable domain name.
Be aware; Pick a domain name which is matching with your brand, Eye catchy and meaningful.
An attractive domain name helps you to represent your brand in the best way to the public and get their attention.
Generally, you can complete this step just in one or two hours.
I use the Cloudwyas to acquire great domain names and host my websites. also my client's websites. these are a shared hosting service but if you can budget dedicated server please do since this will have a great impact on your page load speeds and this is one of Googles most important factors to rank you.
If you are still interested in Bluehost I would Appreciate it if you would purchase your domain name or hosting service through my site since I will commission on the sale, and this will support my site. click this link Bluehost Hosting Service, or click the image below.
Step 3: Set Up WordPress and Choose a Theme
You can get everything ready in just 5 minutes. Yes, you read right.
There are many web hosts are available which help you to set up your WordPress when you acquired your plan.
Once, WordPress site is set up on your server. You may need some time to know the WordPress dashboard.
But, thanks to the WordPress codex. It helps the new user to know everything about WordPress.
Besides, you can find a lot of free and premium themes on WordPress.
But buy a theme which is user-friendly.
Plus, it allows you to build a responsive website. Besides, activate a theme which has outstanding reviews.
Invest your one hour and find the most suitable and fast themes on WordPress. If you're searching for a fully customized theme, we strongly suggest you activate Divi.
If you are wondering if I endorse Divi theme the answer is yes and I do get a commission if you purchase it through my site.
I use the Divi Theme for my personal clients since it's easy to use fast to upload and hundreds of premade layouts to use from shops, blogs, and business. So if you are interested click here or the image below.
Step: 4. Add necessary Plugins
WordPress Plugins help you drive your business to the upper level. WordPress contains around 54000+ plugins.
You can choose these plugins to improve your site ranking. However, the question spring to mind, which plugins are helpful for my site? Don't be panic, I've got you covered.
To improve your ranking on Google and secure your site, You must have a below plugins. Let's take a short note on these plugins.
Image Optimization: There are lots of plugins for this task, but I recommend you use short pixels since for 10 bucks you can optimize all of the images on your page and still have enough credits for the rest of the year. if you do want to acquire this plugin please use my affiliate link, I do get a commission and this helps me support my blog and projects.
Security Plugin: Let me tell you something surprising. WordPress is one of the most targeted CMS's on the market for hackers. Despite this, It is completely safe to use. If you have installed security plugins on your site. Don't get upset.
WordFence plugin helps you to protect your site from different attacks.
Backup Plugin: You must have a backup plugin for your site. If your data is deleted accidentally or your site is hacked then Backup plugins rescue you. BackupBuddy, BoldGrid, Backup, and BlogVault are some top-rated plugins available on WordPress.These free plugins help you to backup your important data.
Seo Plugin: Your site is imperfect without Seo. However, if you don't know about basic SEO. Yoast Seo plugin would teach you.
All the above plugins take 15 to 20 minutes to activate.
Be sure that you have and SSL certificate on your website.
Websites have become an integral part of our lives.
People use the internet for various reasons, such as communication, entertainment and shopping.
Websites are not always safe from cybercrime which can lead to data loss or hacking.
To avoid this risk it is recommended that website owners install WordPress backup plugin in order to guard their important data against accidental deletion or hacking incidents.
In addition, they should also ensure that their WordPress eCommerce Site has SSL certificate installed so that customers' personal details remain protected while transferring money online via payment gateways like PayPal, Skrill etcetera.
Some Hosting Companies offer Free SSL certificates we recommend these 2.
Step 5: Publish your website and Test it's speed
Now, this is the last step, Perhaps, you have spent around one or two weeks to built your website on WordPress.
Before, you click on the publish button. It is necessary to check your Site speed. Don't just work on PC experience.
Always check your site load speed on mobile. Be mindful, the normal load time of the website is 2 to 3 seconds.
If your site takes more time than normal, It is not a good sign for your site.
Does Building a Ecommerce Website on WordPress Take Longer?
Yes but mainly the most time consuming task is uploading products, taking in to account that you have to categorize them and also make great descriptions for each one.
Ecommerce website are by them self way bulkier, and depending on the quantity of items you have on your store, the time to develop it will change.
What are the best WordPress Website Builder?
The best WordPress website builder is a matter of personal preference.
Some people like to have simple and easy drag-and-drop interfaces, while others prefer more complex tools with plenty of options but the ability to do everything they need.
With that said we recommend you take some time visiting different builders and see what are your thoughts on them!
How Much Does it Cost?
It all depends on the features you're looking for in order to make an educated decision.
For example, some developers charge per year or month while other charge by product's page count instead.
The price can be anywhere from $100/year up to $500+/month depending on the level of complexity your site requires.
We Personally Recommend these 3 if you don't have any coding skills whatsoever our main one being Divi Builder since it's interface is very intuitive for beginners and it also comes with tones of templates to get you started with.
How Long Does It Take To Setup The SEO on a WordPress Website?
You can set up your SEO very fast we recommend the plugin RankMath since its free version contains more than enough capabilities to get you started.
And its very easy to set up with a step by step launch wizard.
You can also check out our post on how to get 100% on RankMath Post.
How Long Does It Take For My WordPress Website To be Index On Google?
Google has bots continuously browsing the web at some point your website will get pickup.
Be sure to have the box search engine visibility unchecked. you can find it on the the settings tab of your WordPress dashboard in the reading setting. if this box is enable your website will not be found.
If you have RankMath install and active in your WordPress site you will be index with no problem.
But if you want to be sure, you can manually index your website using search console tools. For this watch the video.
How long will it take for my articles to rank on google?
Generally your articles will achieve maturity in 8 to 12 month this is why SEO is consider a long term strategy.
IF your website has authority your articles can rank as fast as 4 weeks.
Google ranks pages based on the popularity of your content and how much link juice it is generating.
You can expect to see rankings within a few days or weeks, but this depends on many factors such as:
– How popular are you article?
– Is your site well optimized for search engines (SEO)?
Fastest Way To Make a Website On WordPress?
if you don't want to deal with all the problems that come with building a website you can always freelance.
Here are the best Fiverr Freelances that will create your Website For You!
Disclaimer: You Should have your Domain Name and Hosting already setup for this. if not scroll up and see the hosting options for your project. or click here NameHero or Cloudways
or check out Namehero and Cloudways they both give you a free domain with your hosting account.
You can search on fiverr for other designers but these ones we have tested and pass with flying color and they can get you a full website under 150 bucks.
Conclusion
Many people think that it takes a long time to build a website in WordPress.
But how long does it realistically take? How much do you want to spend? What are your goals for the site? These three questions will help you determine how long it will take and what resources, both monetary and emotional, you need to invest in order to make this work.
If all of this sounds overwhelming or if there's something specific holding up progress on your end, let us know! Our team is ready and waiting to partner with you every step of the way as we guide you through building a stellar online presence that fulfills all your needs.
86Cryptocurrencies are all the rage these days and for good reason. They offer a new way to conduct transactions and store value. But before you dive into the world of

85Cryptopia, a digital asset exchange, announced the launch of its new Cryptopia Claims Portal. The new portal is designed to help those who lost funds in the January hack filing

75Moonshots are a hot topic on Reddit. Recently, a few different posts about cryptocurrency moonshots have popped up on the social media site, and they've sparked a lot of discussion