86
What Are some high paying tech jobs that don't require coding or programming?
High-Paying Tech Jobs That Don't Require Coding or Programming If you are looking for a tech field but don't have programming skills, don't get disappointed! Programming and coding aren't for everyone.
Before we go on with our post, If you are looking for a way to generate income online, We would like you to check out the Income School program, it will teach you how to create a passive income website or youtube channel that can replace your current income in 24 months. we don't believe in getting rich scams, check them out by clicking on this link Income School Project 24
A very specific kind of analytical thinking, quantitative approach, and the learning process are required for programming purposes that can be a tough one.
And, obviously, sometimes people are so busy with other work commitments and full-time jobs that they find it hard to learn coding and programming languages.
You don't have to feel discouragement in yourself if you are not a pro at programming or coding and not even if you don't know any of them at all. There are plenty of jobs waiting for you that doesn't require any coding or programming skills. You can readily become a member of IT jobs in the high-paying tech departments. Here are a few of them!
Here Are 14 High Paying Tech Jobs That Don't Require Coding or Programming. These Are Some of the Actual Jobs You Could Apply.
Product manager: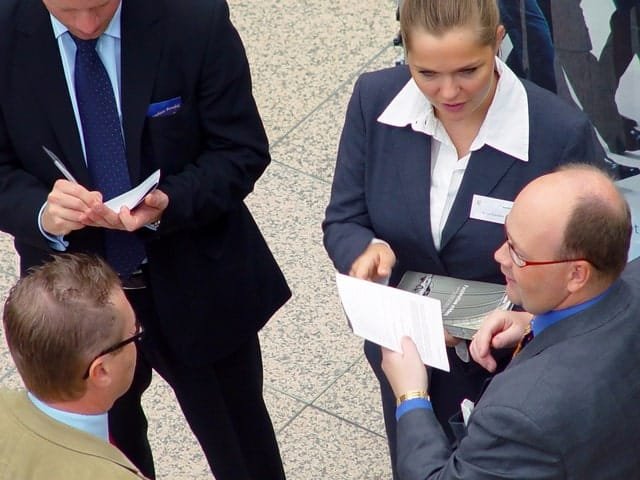 Product managers oversee the design, strategy, and implementation of the products created by their companies.
Being a great product manager needs you to gain some knowledge and enhance your creative skills.
Although any coding or programming is not required, still it's better to learn how product managers tend to perform well with their strategies.
Information architect:
The information architect is one hell of a job as you have to deal with a lot of tasks.
From designing the organization overall and the website's specific structure of content, they have to spend days to make it work.
The position of information architect comes with a great deal of responsibility.
They have to present details to the visitors of the site in the best way possible and to provide a positive user experience.
To organize the information ideally, they gather data from the utility tests to determine the best possible way to generate a positive outcome.
Digital marketer:
Digital marketers use the power of the internet to promote services and products in the best possible way.
They make the best use of everyone's effort and time and emphasize ideal communication and soft skills to deal with their clients.
However, to gather online analytics data and to sort it requires them to use some hard skills at some point as well.
A college degree is valuable for being a digital marketer just like any other traditional marketing position but not a necessity.
User Experience Designer:
A user experience designer is a job in which the designer creates the product by keeping the end-user in his mind.
His main aim in manufacturing a particular product is to satisfy his customers.
The job of UX varies, some designers create products on their user's research, and designers create the prototype products only.
There are some responsibilities of the user experience designer; some of them are discussed below:
Survey: he has to do research about the demand of the user by conducting a survey or taking his interview. He can also use other methods of conducting the research.
Information: know the best and efficient ways of adding data on the site.
Choices: on the basis of data collected, it offers the designing choices to the users.
Prototyping: produce the test versions of the specific sites and applications.
Business analyst: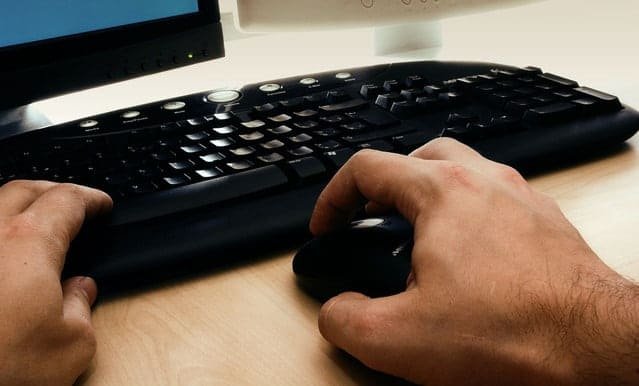 A business analyst is expected to bridge the gap between the developers and the customer.
The software development cycle is not as simple as it seems.
The debate doesn't end where customers tell the developers to create what they want.
This is the point where a business analyst comes in and gains a solid understanding of customer needs.
The requirements told by the customer are converted into a series of tasks that can be individually addressed by the developers.
System administrator:
Considered as the handymen of the IT department, system admins play a vital role in tech companies.
They cover a lot of things in their department ranging from unboxing, getting an email server back online to setting up servers, etc. A system admin is quite a hectic job, but tech companies hire them with distinct specialties.
Depending on the projects needed, each company has different preferences. Some might keep only one while others keep more than one system admin.
Search Engine Optimization Specialist:
Search engine optimization is come under the subdivision of marketing because of its technical aspects.
SOE specialist works to increase the rankings; he has to collaborate with web designers and developers to get the best SEO outputs.
The SEO practices are implemented on web apps and websites. There are many different types of responsibilities of the search engine optimization specialist; some of them are described below:
The main responsibility of the SEO specialist is to find the keywords.
I have to work with the content team in order to get the best SEO content.
Improve the ranking of the search engine by optimizing copy on the pages.
The other responsibilities of an SEO specialist are, reporting, tracking, and analyzing the PPC campaigns.
Web Analytics Specialist:
Web analytics specialist is related to search engine optimization and digital marketing.
The web analytics specialist is responsible for the site traffic measurement and goal setting of the site.
They can enhance the user experience with the help of Google analytics.
The web analysis specialist is commonly worked with the agencies which are representing the number of clients.
Even they have to manage the number of websites, but it is highly dependent on the size of the particular agency.
Marketing Automation Manager:
Marketing automation is essential, especially for larger companies.
They generate and oversee marketing campaigns which includes several things such as nurturing strong leads, developing email funnels, and reduce day-to-day busy work schedule by making marketing automation tools into work.
Technical writer:
You can become a technical writer by knowing your space and how to program depending upon where you are working.
From the product press release, manuals to use cases, and instructions, there's so much to do in the tech department that luckily has nothing to do with programming.
You can become a technical content writer and earn pretty well by polishing your writing skills.
Graphic designer: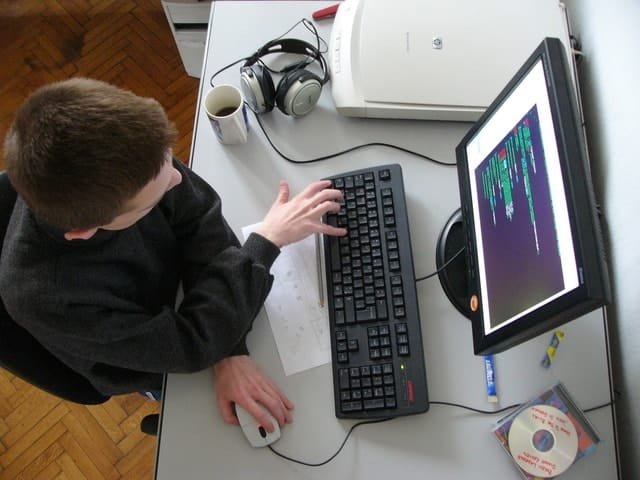 In this era of technology, everything is computer-driven, the job of the graphic designer is computer bases.
But some graphic designers are still done their work manually from their hands.
The position of the graphic designer is very vast in which he can play many different roles like designing reports, magazines, and brochures and includes the production of the advertisements.
In this field, experience matters a lot, and most companies prefer a person with great experience.
Tech journalism, YouTube, and Blogging:
Tech journalism is on a growth ladder since the industry has boomed in recent years.
You can get yourself in the tech field if you want a wider appreciation of this industry.
All you have to do is to sharpen some of your writing skills with a keen mind for analysis and questions.
You can make your own YouTube channel if you have some great camera/photography skills that focus on tech.
You can discuss a larger number of topics from tutorials to gaming.
You can also offer unique takes on current developments and news. You can get noticed with your potentials through YouTube or blogging as these platforms have advanced to a great level for a few years.
If you are interested in learning how to become a blogger or YouTuber please check out the Income School Project 24 program.
Growth Hacker: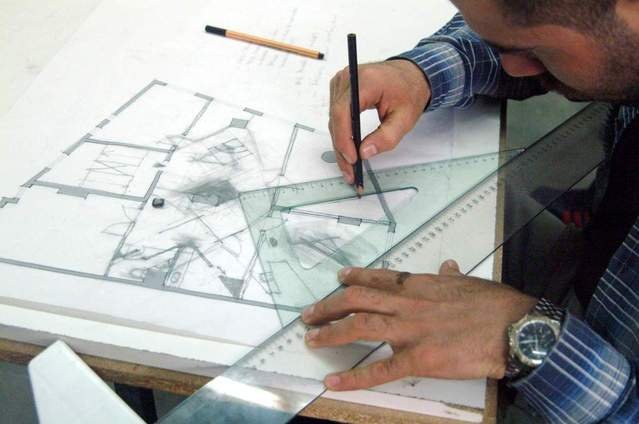 A growth hacker is also known as the user acquisition specialist.
The growth hackers fall under the shadow of the marketing.
Their job is to combine technology, marketing, and business development by focusing on user acquisition.
They have developed strategies to measure the results of consumer liking and disliking.
According to the effects they have to plan for engaging the consumers.
For the successful execution of the plan, the growth hacker must be flexible and have the ability to make decisions.
Network Engineer:
Network engineers develop the setup and maintain the different networks.
The networks they support can keep the devices of everybody, which helps in making communication effective.
They are commonly dealing with physical hardware than computer software.
For this job, you can start with a bachelor's degree, but every company has its requirements.
High Paying Tech Jobs That Don't Require Coding or Programming is available for you right now there is never a good time to make an industry switch but we are happy to help and give you a broad perspective on types of jobs you can aim for.
Information that might interest you: