81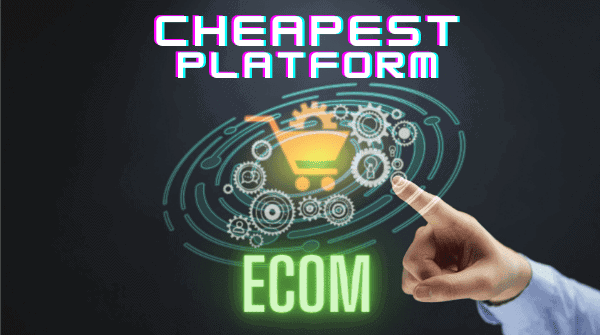 No one can question the fact that running an online business is expensive.
Not sure how costly it can be? Pre-requisite to having an online store is a website where you will display your products.
And as we all know that a website needs a domain, hosting, themes and eCommerce platforms, etc.
There was a time when you were required to learn languages in order to develop an eCommerce platform, but thanks to the most advanced technology, it has brought us to the world of eCommerce platforms that do each and everything for you.
What do you expect from an eCommerce platform?
One of the crucial factors in online business is to build, edit, and maintain your online store.
Ecommerce provider does that for you for which you don't have to be a tech-savvy person.
Providers provide you with shopping cart solutions for your new or already-made website.
At one time, we could say that if you don't know the programming languages such as HTML, etc.
you cannot develop an online business. But again, thanks to providers, you can quickly build and manage your website without even knowing the basics of any programming language.
To provide you with the best effort-less solutions, most of the eCommerce providers have decided to walk you through the complete process of running an online shop starting from the very basics such as domain and hosting.
  They allow you to choose any template from their vast library of themes and templates and integrate them with your existing website.
They equip you to integrate the payment gateways such as PayPal and Stripe into your website.
We know that the most essential question has just popped up into your mind. You want to ask what the cheapest eCommerce platform is.
This is a very confusing yet interesting question.
From the bucket of a lot of eCommerce platforms, how can one decide which one is the most suitable for his or her small or large business website? You may not have a big enough budget to invest in an online business, or you just don't have time to research to find the cheapest service provider.
  We have come across a lot of online business enthusiasts who don't have time to search for the best and most affordable brands.
Choosing the right eCommerce platform that suits your needs is vital as it has the potential to make or break your reputation within moments. However, that selection is hard to decide, right?
You don't need to be worried about that as we have done am extensive research and found the cheapest eCommerce platforms for you.
All you need is grab your popcorn and give this article a read. You will learn on to which the cheapest eCommerce platform that meets your needs is.
So, without wasting time, let's begin
Number # 3: Shopify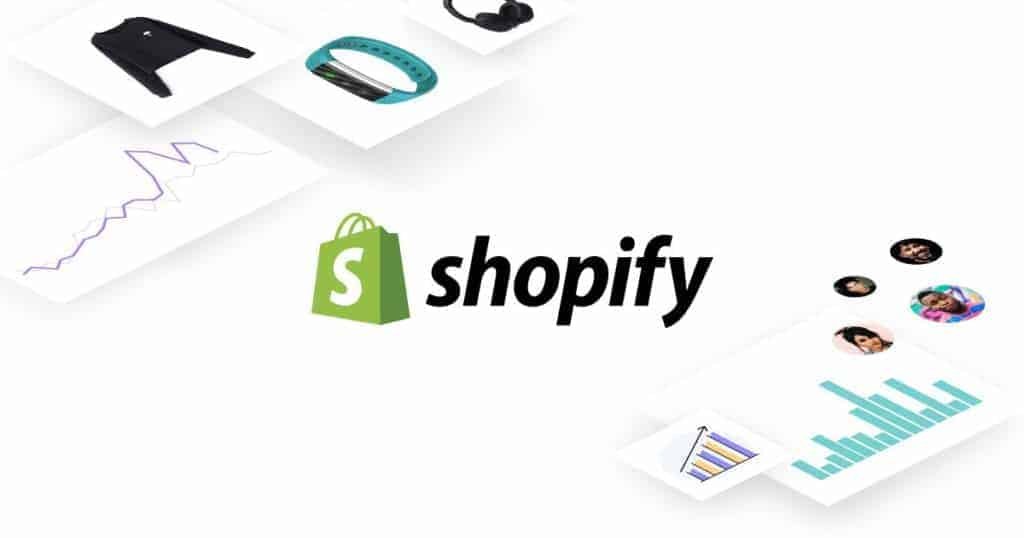 When shopping around the best and cheapest eCommerce platforms, Shopify tops the search results. Ever wondered why?
Shopify is adorned with everything that a small or large business needs.
From eCommerce features to marketing tools and catchy themes to free templates, Shopify is an all-round solution for your business, especially if you are interested in dropshipping or marketing via Facebook and Instagram ads.
But how is that possible that the best eCommerce platform is inexpensive?
In our opinion, Shopify, at the moment, is the cheapest yet extraordinary eCommerce service provider.
Let's take a look at the cost plans of this best and cheapest eCommerce platform.
Cheap plan cost:
On Shopify, the cheapest proper eCommerce platform plan costs $29/ month. However, you can get a nice discount on that price if you are willing to pay for a year or two in advance.
And before we move ahead to find the reason of why Shopify is such an excellent eCommerce solution, we shall discuss another plan of Shopify lite.
Shopify lite:
As we have already mentioned, that proper eCommerce plan costs $29/month, but with Shopify lite, you can have at $9/month.
This plan is best suited for those who already have websites and their audiences.
For them, this might actually be even better than the other one at $29/month.
According to your research, what Shopify has for me at this price?
I can hear that sound of a good question on your mind.
Let's take a look at the privileges of Shopify.
Shopify is equipped with plenty of premade templates and designs, so if you are not a coder or developer, and you can choose a template from the preexisting and edit it to make it suit your needs.
You can use a large number of add-ons and extensions that are available for free to soar the capability of your store.
Salient features:
excellent 24/7 custom support
Discount codes
it is blessed with 1400+ apps to increase your business functionality
More than 100 attractive themes.
14 days of free trial available
Unlimited products
Website/ blog
Free trial
Email marketing
And more.
Shopify has a Shopify App Store from which you can buy buttons for Pinterest, Twitter and Facebook.
Shopify provides everything you need to create a new website or a store or to integrate into the preexisting website.
Shopify is the perfect solution to revolutionize your business on any scale, be it a small store or a big company.
You don't need to be tech-savvy to use Shopify as all the basics are already integrated into the platform, such as catchy storefront designs, performance analytics, and content marketing strategies, etc.
So, if you are searching for the best and cheapest e-Commerce platform for both kind of businesses, small scale and large scale, Shopify is offering you the best solution.
With Shopify, you can almost enjoy over 70 themes and unlimited product listings.
One of the outstanding features of Shopify is its ability of Real-time sales statistics.
We highly recommend that if you are interested in dropshipping or marketing through Instagram and Facebook, Shopify is purely made for you.
Let you sell on Facebook for $9 per month.
Number # 2: BigCommerce
BigCommerce is another full-stacked and well-priced eCommerce provider that is the best e-Commerce platforms for a large business that help you create an ultimate shopping software.
However, it's also the best eCommerce platform for startups and small business owners looking to scale up their online presence and sale.
BigCommerce equips its users with fraud protection, varying credit card processing features, and a vast library of pre-made themes and templates including responsive design and mobile eCommerce.
With BigCommerce, you can show your product images in varying ways.
Along with it, you get a wide range of support, unlimited products, storage, and bandwidth.
It empowers its users with an ability to sell on Pinterest, Facebook, and Google stores.
BigCommerce is the most suited platform for small and midsize businesses that have ample potential to make as much of their online retailing as possible.
With its dynamic product search engine and a long list of amazing features, it empowers everybody from any field or niche to achieve online success.
Cheap plan cost:
How much does it cost?
Just $29.29.
BigCommerce standard ($29.95/mo) with $50,000 annual sales limit
BigCommerce Plus ($79.95/mo) with $180,000 annual sales limit
BigCommerce Pro ($299.95/mo) with $400,000 annual sales limit
BigCommerce Enterprise (available upon request)
Salient features:
excellent 24/7 custom support
sales up to $50k per year
10% discount on plus and pro options
Social media connectivity
12 free themes and 160+ paid themes
Mobile eCommerce
Unlimited products
Custom domains
Free trial
Good SEO performance
Flexible and scalable
And more.
So, if you are in search of the best and cheapest e-Commerce platform that could help you boost your online business, BigCommerce is the platform you must try.
When it comes to available analytics, BigCommerce is unbeatable as it allows you to analyze dashboard, google analytics, traffic, product and export reports.
It helps you quickly edit and modify the SEO related features like custom URLs and page titles etc.
 BigCommerce is the most appropriate eCommerce provider at this set of prices. You get a free trial, so if it fascinates you, you can go ahead and purchase it.
Number # 1: WooCommerce: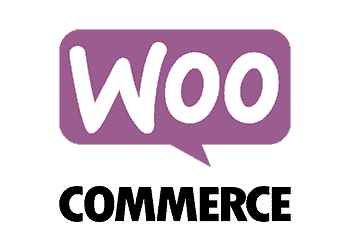 WooCommerce is another eCommerce platform used by millions across the globe. WooCommerce-a world-known eCommerce service provider is famous for its extensive features of marketing, accounting, shipping and much more.
WooCommerce is a free and open-source plugin developed by WordPress.
Integrated with popular services such as PayPal and Stripe, Woocommerce mitigate all the problems your customer face while paying for their order.
This free to install the plugin; it integrates with your website can hike the sales.
It is not easy to count the price of eCommerce as the cost varies depending upon your needs.
Generally speaking, woocommerce is free of charge and most of the vital features are integrated with a free version of it.
However, for some advanced level features, you might have to invest a few bucks in speeding the sales of your business.
But that too is not a big one, and with our yearly research, we can confirm that whatever you invest in it, it's worthwhile.
Let's take a look at some of its salient features.
Salient features:
excellent 24/7 customer support via live chat, online help guide and community forums
mobile-optimized shopping
shipping option and calculator
SEO friendly
Coupons and discounts
Mobile eCommerce
Unlimited products
Product reviews
Free to download with extensions and add-ons
Google-analytics integration
Third-party plugins available
Hence, if you are interested in using a free eCommerce platform to have the basics features, WooCommerce is the one you are searching for.
For some advanced features and options, you can invest some dollars and enjoy the best of WooCommerce.
How do we trust a cheap eCommerce platform?
One of the essential questions is, can we trust a cheap eCommerce provider?
The simple answer is YES.
Depending upon the particular service provider in each case, cheap eCommerce solutions are also reliable and trustworthy.
You might know that Shopify is currently listed in The New York Stock Exchange, so we cant say that it's a tiny startup operating from the garage.
It has a market evaluation of around $50 billion.
Billion? Yes, billions!
The fact that a company is listed in the stock exchange means, for example, that you can always get pretty good up-to-date information on how well a specific company is doing financially.
With the advancement in technology, these free or cheap providers are top-rated in the eCommerce market for some good reasons.
These free eCommerce solution providers are being rated and reviewed by millions of customers all across the globe, which suggests that there are no trust issues with these platforms.
If you are tight on budget or have a few bucks to start your online business journey without having a little bit fearful about the service mentioned above, you can choose the one that suits you and sell your products.
Wrapping up:
The most important question that someone asks is about the best and cheapest eCommerce platform.
Whatever your niche or field you are in, you will need a platform that can help you cart, display your products and resolve the payment issues.
From the hundreds of service providers, it becomes hard to rightly pick up the one that is cheap, reliable, and the most suited to your business.
However, if you have given a read to our article based on year research, you will now have an idea of what to look for and why t choose one particular platform.
In the list of the cheapest yet excellent eCommerce platform, Shopify is the one that leads.
It is adorned with all the necessary features and integration needed to run an online business.
The number second in our list is BigCommerce-another big giant-that has everything you need.
BigCommerce can scale up your sales for at the price of a few bucks.
Then comes WooCommerce that is a free and open-source platform that is equipped with all the basics features (Free version) and advanced level for a few additional bucks.
Some Aditional Information You Might Find Interesting
I hope you enjoy the content and it was useful for you, please let us know if there is something you did not understand. 
we are continuously improving our content to deliver the best and easiest content to understand, and getting your feedback is one of the best ways we can ensure that.
So please head on over to our contact page and let us know hat we can improve.
If you are looking to create your own eCommerce website or start blogging or start a specific website this might help you.
Want to create your own website or eCommerce store and don't know where to begin? I know what you are going through and it's hard to know what will help you get to your desired online goals. 
I want to help!
Hosting
If you are looking for a hosting company and you are in a budget you can always go with Bluehost or HostGator these are cheap and if you keep your loading times under 3 sec you won't have a problem. 
Once you have generated a lot of traffic and I mean up in the thousands per month you might want to look for a more dedicated solution as it is Sitegrownd. might be a bit more expensive but it outperforms the other 2 hosting companies.
Webdesign For Blogging 
For your first year do not worry about your web design because the foundation for a great  Blogging website is the content.
Yes, you should only focus on content creation.
once you hit the 60 blog postmark you will be able to determine what you want your website to look like, but the traffic from google must be already rolling In.
But if you are like me and don't have any idea where to begin I will recommend the only course you will ever need to succeed online and I can make this claim because it is not a get rich quick scam, as most of the ads online.
It takes a lot of time but the results are astonishing. I tried making money online for 4 years jumping from one course to the next wasting money around the thousands mark. 
I'm currently making income on 3 websites with just content and also have started a youtube channel this all thanks to the process and accountability in the program.
So if you want loads of content, step by step tutorials and a huge community willing to help you with every roadblock you encounter head on over to see Rick and Jim at IncomeSchool 
Webdesign For Ecommerce
You have to understand that eCommerce is another beast and usually, you have to have deep pockets in the advertisement department to achieve 5 to 6 figure income. 
But if you are taking this route you do have to make your website awesome from the start. and my recommendation for this is to go with only to options.
Flatsome theme, by far one of the easiest to use eCommerce store themes in the market right now with an amazing on page builder to see the changes as you make them. 
So this theme is the one I use and its multipurpose theme with lots of advantages. I create eCommerce, corporate websites, blogs, personal stores, landing pages, etc. you can find a ton of information online on how to use it. and you practically don't need to know any coding. that's why I use It Divi Theme is the most awesome builder I have ever worked with.
Remember that you will have to relly on Ads for these types of websites. but if you want to make a passive income site you will have to create search content and link it to your products and store.
There are many free resources out there please check them out and make your own assessment about the tools and strategy you should follow. 
there is no one cure for all bad things. you have to make a tailor-made plan to follow and execute. 
Here are some articles that might interest you
How To Get A 100% On Rank Math SEO Plugin