92
Is WooCommerce cheaper than Shopify?
So yes, Woocommerce is a lot cheaper than Shopify in fact if you're just starting in e-commerce it should be your to-go platform at the start. by the way, is cheaper because it's Free and Free is Cheaper than $29 per month that is Shopify cheapest option.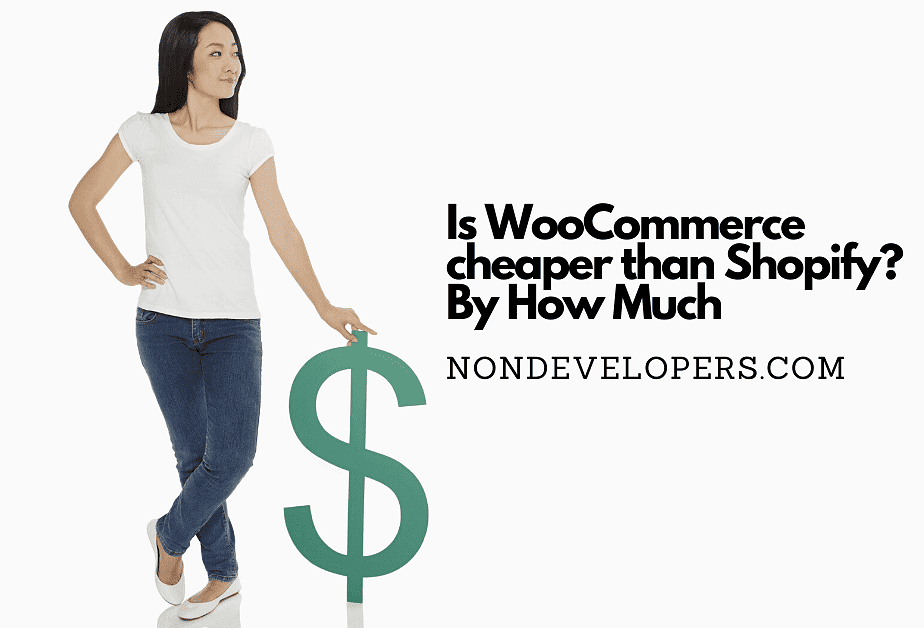 Are you a new or existing brand?
With the rise in technology, online retailers are struggling to embark on new ways to generate revenues.
If you are planning to launch an eCommerce store or already have one, you must know that there are plenty of eCommerce platforms.
At one time, it was a dream to have online business-oriented minds, but over time, people preferred selling purchasing from the comfort of their homes.
Almost everything is shifted to online. And in this situation of COVID-19, almost all the business owners are being encouraged to integrate some eCommerce features into their already existed businesses.
There is no doubt that during your research, you have come across the two top leading eCommerce providers that are Shopify and Woo-commerce.
Both platforms have their merits and demerits that make the decision tough. As an online business owner, choosing the right platform for your business is crucial for your success.
In the fast pacing world of technology, we get plenty of eCommerce platforms that, with minor differences, serve almost the same purpose.
You don't know which platform to turn to and which is the cheapest platform, Woo-commerce or Shopify?
One last question that is popped up into mind would be, is Woo-commerce cheaper than Shopify?
Being a business owner, it becomes extremely hard to take some time out and do some research on the eCommerce platforms.
For your ease, we have done extensive research on both of the mentioned platforms and composed the following article briefly explaining their advantages and flaws.
Hence, neither is the best for everything and everyone. It is all about your specific needs and requirements. For some, Shopify fascinates because of the cheap price plans and much more, but some like Woo-commerce for its SEO services.
We firmly believe that, after giving this article a read, you will be able to decide which is the most suitable for your business.
So, without any further delay, let's get started.
Before we embark on knowing the fundamental differences between the two, let us know the basic definitions of these leading eCommerce solutions.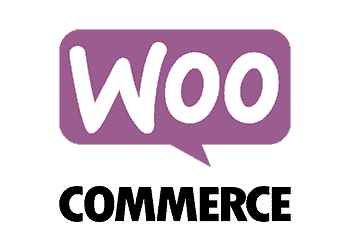 No one can discuss woo-commerce without explaining WordPress.
WordPress is a content management system (CMS) that is self-hosted and, the most popular content management system across the globe.
Woo-commerce is a plugin in WordPress that is equipped with all the necessary tools and features to turn your blog or website into a full-fledged online store.
All you have to do is install the WooCommerce plugin on your WordPress website, and your store will be up and booming.
With more than 3.8 million users around the globe, Woo-Commerce has quickly gained popularity within the eCommerce industry.
Since it allows you to use the most developed platform that is WordPress, it is considered one of the best solutions in the market.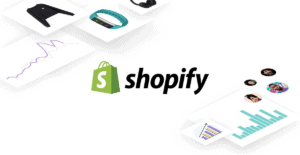 To create and run an online store, Shopify is purely made for you that is all-in-one eCommerce solution being applauded by millions across the globe.
Apart from the eCommerce features of your business, Shopify handled all the technical aspects of a website like domain, hosting, speed, and privacy & security, etc.
Shopify makes it very easy to build an online store from scratch, and it caters to newbies who don't have any developing or coding skills.
With its vast library of templates and themes, you, without being tech-savvy, can design a full-fledged online store without any hassle.
Have you ever wondered why most people find it challenging to choose the most suited eCommerce platform for their business?
They choose WooCommerce or Shopify because everyone is choosing and running their online stores.
But in fact, the reason that people find it hard to decide what to choose is they actually don't know what to look when selecting an eCommerce platform.
Hence, before choosing on the eCommerce platform, one must consider the following factors.
Starting what you need to know:
Shopify is the most accessible platform to get a start with since you are wholly guided from the moment you create a store until the end when the store gets ready. There is no need to have or learn some technical skills or coding, etc., as everything is already done and dusted inside Shopify. If you get stuck anywhere, you get plenty of video tutorials to guide you through the whole process.
Woo-commerce is pretty easy to learn for those who already understand the basics of WordPress. As it is previously mentioned that Woo-commerce is a plugin in WordPress, so if you know WordPress and its ecosystem, then getting hands-on woo-commerce is not a big deal.
Cost:
We understand that being a business owner, the cost is an essential consideration for you. One should deeply evaluate the total cost of getting started and the additional that will be spent on extra features, extensions and add-ons, etc.
From starting its basic plan of $29 per month, Shopify makes it super easy to start your online shops. With the passage of time, when you get your sales stirred up, you can upgrade their plan to $79 or even one step further to an advanced Shopify plan of $299 per month. The basic plan of Shopify is adorned with all the basics and necessary features that are needed to run an online store where you can add unlimited products, multiple users and unlimited file storage. However, when you feel that your business is growing up and it now requires third-party tools and add-ons, then get ready to pay a lot more than the basic plan.
Woo-commerce, as already mentioned, is an open-source WordPress plugin that is available free of cost. However, there are a couple of basic things that one needs to have an online store.
The domain name that costs $14.99
SSL certificate that costs $69.99
Web hosting that costs $7.99 per month
Hence, it is clear that this is not cheap, especially for someone who is just getting started.
But, there are a few hosting companies that are offering specialized woocommerce hostings, which significantly reduces the cost, thanks to them.
If a beginner reaches out to these platforms such as Bluehost that is offering WordPress users a free domain name, free SSL certificate, and hugely discounted web hosting.
From this calculation, it is crystal clear that one can start his online eCommerce journey with as low as $6.95 per month, Just BOOM!
Hence, we can say that YES, WOO-COMMERCE IS CHEAPER THAN SHOPIFY.
However, as you progress in the online field, your business demand extra add-ons and paid extension that will obviously hike the price. With Woo-commerce, one can easily find free alternatives to the paid extension. Woo-commerce, with several free themes and free ad-ons, is definitely the winner when it comes to cost.
Easy to maintain:
We can't question how difficult and hard it is to manage an online store. As an online store owner, you would definitely like to spend as low time as possible. You get many tasks on your plate such as taking orders, receiving customers' feedback, delivering products, and replying to customer's queries. Hence, you would like to have a platform that allows you to easily create your online store and, along with it, is easy to manage and handle.
When it comes to ease of use, Shopify is unbeatable. It is a fully-hosted platform which means that there is no need for you to install, manage and update any software; everything is self-managed by Shopify. All you need is to create your account, pick up the design, customize it to make it your way, and then add products. You do not need to be worried about security, backups, performance, backup, and compatibility issues. With its drag and drop interface, managing your sales, adding products, and inventory is a breeze.
Unlike Shopify, woo-commerce is not a hosted platform, which means that you will have to install, update and do everything yourself. It is your responsibility to manage updates, backups and secure your website. However, there are many free-to-use software and plugins to handle these tasks that you can make use of.  When it comes to customization, Woo-commerce gives you full control over your store. You can edit and customize it to fit your needs.
Payment Gateways:
Payment gateways on an eCommerce platform are the backbone of it. You must make sure that your customer feels safe and secure while entering their personal account details.
Shopify is offering all third-party payment gateways such as Paypal, Stripe, and Amazon payments. However, one thing to notice is that Shopify's payment options are available in some countries, including the USA, UK, Canada, and Australia. For all other countries, you will have to use third-party gateways.
Woo-commerce, along with the free payment gateway such as PayPal and Stripe while it offers many extensions to integrate other payment gateways that are paid, such as Authorize.Net, Amazon payments, or Braintree. These paid platforms will cost you nearly $100 per year. But if you are a beginner, PayPal and Stripe are excellent choices to launch an eCommerce shop.
Shipping
Shipping is another essential part of an eCommerce store. There is a number of parameters that allow you to set your shipping costs. The shipping price depends upon the size, weight and local and international delivery, etc.
Shopify allows you to set up your shipping price as per the factors mentioned above. With Shopify, you need to opt for at least the advanced Shopify Plan to add functionality to your store.
For Woo-Commerce, you need to buy a plugin.
In the end, let us take a look at some of their Pros and Cons.
Pros:
Fair pricing
Access to thousands of apps
Themes in plenty
Launch your store in a few minutes
Best for dropshipping
The best support system
Cons:
You don't have full control over your website
Better customization
Ever-increasing monthly payment
Pros:
Complete customization and control over your website
Huge community online
Endless themes and plugins
Simple to configure on WordPress
The woo-Commerce plugin is free
Cons:
Offers no learning
Manual installation and updating software
 
Frequently Asked Questions:
1: Is WordPress better than Shopify?
From the bucket of thousands of eCommerce platforms, Shopify and Woo-commerce are the leading eCommerce solutions.
However, none of these two is best for everyone, everything.
Their features depend upon your use. However, from the cost, reliability, and performance, woo-commerce is considered one of the best solutions.
2: is Woo-commerce a free plugin?
Woo-commerce is an open-source plugin integrated into WordPress that is free of cost.
You don't need to pay anything to set up a new store on woo-commerce.
However, you will have to install and update everything manually.
Final Thoughts:
With the fast-paced technology, every existing business is struggling to shift to online, and beginners are trying to start their online journey.
To turn your website or blog into a money-making machine, you need to integrate an eCommerce platform into your existing website.
The eCommerce platforms are in plenty, and for a newbie or the one who doesn't have any prior experience, find it is difficult to decide which platform is the best one.
From the in-depth and extensive research of many years, we discovered that Shopify and Woo-commerce are the top leading platforms. There is a long debate on which one of them is the best.
According to our extensive research, if you want to fully customize your store, have multilingual currency, and a limited budget, then Woo-Commerce is the most appropriate platform that you are looking for.
If none of these points is what you want on your store, Shopify is one of the best eCommerce solutions that will gently serve the purpose.
We recommend you take some time out to test both of them and choose the one that completely suits your needs. However, if you want a platform that is not costly, Woo-commerce is the one that you need.
Some Aditional Information You Might Find Interesting
I hope you enjoy the content and it was useful for you, please let us know if there is something you did not understand.
we are continuously improving our content to deliver the best and easiest content to understand, and getting your feedback is one of the best ways we can ensure that.
So please head on over to our contact page and let us know what we can improve.
If you are looking to create your own eCommerce website or start blogging this might help you.
Want to create your own website or eCommerce store and don't know where to begin? I know what you are going through and it's hard to know what will help you get to your desired online goals.
I want to help!
Hosting
If you are looking for a hosting company and you are in a budget you can always go with Bluehost or HostGator these are cheap and if you keep your loading times under 3 sec you won't have a problem.
Once you have generated a lot of traffic and I mean up in the thousands per month you might want to look for a more dedicated solution as it is Sitegrownd.
Webdesign For Blogging 
For your first year do not worry about your web design because the foundation for a great  Blogging website is the content.
Yes, you should only focus on content creation.
once you hit the 60 blog postmark you will be able to determine what you want your website to look like, but the traffic from google must be already rolling In.
But if you are like me and don't have any idea where to begin I will recommend the only course you will ever need to succeed online and I can make this claim because it is not a get rich quick scam, as most of the ads online.
It takes a lot of time but the results are astonishing. I tried making money online for 4 years jumping from one course to the next wasting money around the thousands mark. 
I'm currently making income on 3 websites with just content and also have started a youtube channel this is all thanks to the process and accountability in the program.
So if you want loads of content, step by step tutorials, and a huge community willing to help you with every roadblock you encounter head on over to see Rick and Jim at IncomeSchool 
Webdesign For Ecommerce
You have to understand that eCommerce is another beast and usually, you have to have deep pockets in the advertisement department to achieve 5 to 6 figure income.
But if you are taking this route you do have to make your website awesome from the start. and my recommendation for this is to go with only to options.
Flatsome theme, by far one of the easiest to use eCommerce store themes in the market right now with an amazing on page builder to see the changes as you make them.
So this theme is the one I use and its multipurpose theme with lots of advantages. I create eCommerce, corporate websites, blogs, personal stores, landing pages, etc. you can find a ton of information online on how to use it. and you practically don't need to know any coding. that's why I use It Divi Theme is the most awesome builder I have ever worked with.
Remember that you will have to rely on Ads for these types of websites. but if you want to make a passive income site you will have to create search content and link it to your products and store.
There are many free resources out there please check them out and make your own assessment about the tools and strategy you should follow.
there is no one cure for all bad things. you have to make a tailor-made plan to follow and execute.
Here are some articles that might interest you 2
How To Get A 100% On Rank Math SEO Plugin