87
How do I add eCommerce to WordPress site? Or convert it to an Online Shop.
To what extent the recent economic disruption caused by COVID-19 disconcerted your business?
Undeniably yet, unfortunately, COVID-19 has stirred up a stream of economic, financial, and political challenges across the globe. Due to the undying lockdowns across the different countries and curfews in some cases, offline businesses have to face a paradox's box of issues. Therefore, to cope with the economic straits arouse by the Coronavirus, the majority of the offline stores felt the need to transfer their shops from offline to online.
What will be the first thought of a mind who thinks of having an online store?
The platform to create your business website, right?
Have you ever wondered why a significant part of online business prefers to operate through WordPress?
The answer is literally simple. WordPress is an all-round solution that is, apart from the Content Management System, offering so much extraordinary. WordPress is an extremely easy to use website designing/creating platform and that too, FOR FREE. Even the novice user can make use of tons of free information available online. For the decades, WordPress has been facilitating its user with an offer to blog online. But over the past few years, it has evolved as a full-blown content management system that can conveniently power an eCommerce website.
If you already have a WordPress website, then the most essential question on your mind would be. How do I add eCommerce to my WordPress site?
At first, glance, adding an eCommerce to your existing WordPress website can be a tricky job. Being a newbie, just trying on to add an eCommerce to your website, will end up wasting a lot of time. It requires some research and time to read on to learn how to add an eCommerce platform to a WordPress website.
If you already have a website and searching for ways to make it generate a revenue stream through eCommerce, you are about to have fun. Here in this article, we have briefly explained the most efficient method to add eCommerce to your WordPress website and that too, without any hassle.
We show you how to grow your business or give it some much-needed relief.
So, without any further delay, let's start it.
Which eCommerce platform?
Before we finally move on to learn to add an eCommerce platform to our website, one foremost question that must be answered is about the nature of the eCommerce platform. We are already well aware of the plenty of the eCommerce platforms, so how do we know that this particular platform is most suited for our business.
We have extensively explained the Do's and Don'ts of choosing the most appropriate platform for your online shop in another article, but here again, is a shot yet concise explanation and suggestion of the eCommerce platforms.
WooCommerce: WooCommerce-a world-known eCommerce platform famous for its extensive features of marketing, accounting, shipping, and much more. Integrated with popular services such as PayPal and Stripe, Woocommerce mitigate all the problems your customer face while paying for their order. This free to install the plugin; it integrates with your website can hike the sales.
Shopify: From the list of the powerful eCommerce platforms, Shopify is the most suitable for any nature of the business platform that leads the list. If you are interested in dropshipping or marketing through Facebook and Instagram ads, Shopify is not only the most popular eCommerce platform but the single eCommerce platform that can grow your social media campaign magically.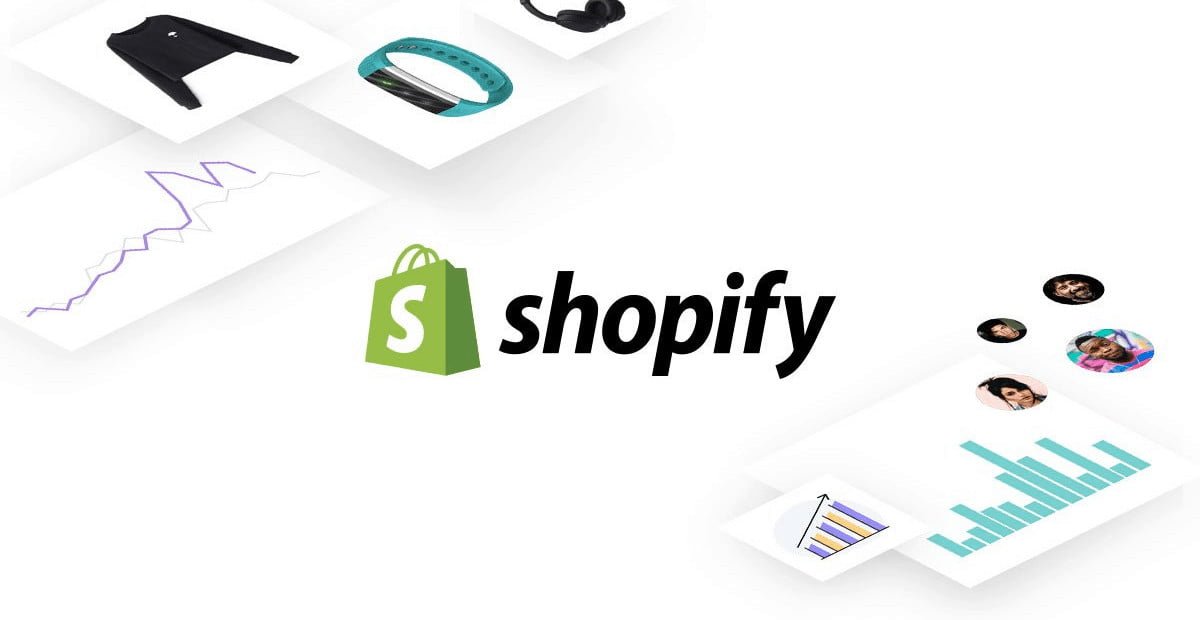 Magento: The third one in our list of the best eCommerce platforms lies Magento, an open-source platform currently owned by Adobe. The platform is usually used for small-to-medium sized businesses; however, some large brands such as Nike and Procter & gamble use Magento to revolutionize their sales department. With its extensive product listings facility, significant discounts, and 24/7 customer support service, it might be the only platform made for you.
While we give you our suggestion on choosing the best eCommerce platform for your online shop, you can try it yourself and explore more in detail. By knowing the nature and type of your business, you have an edge to pick up the one that suits your business. However, we strongly recommend that you choose WooCommerce. Although they have a minor difference, in a highly competitive field of eCommerce, a small change can leave an impactful impression on your sales and growth of your store.
Let's start the process of adding an eCommerce platform to a WordPress website.
Step 1: Install and activate the plugin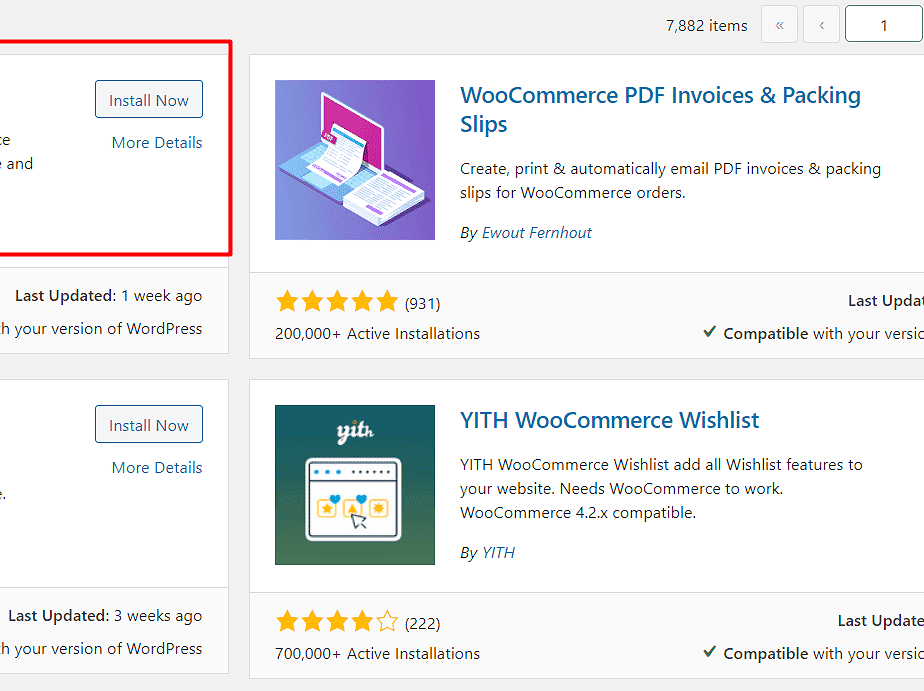 If you already have a WordPress website and have some know-how with the WordPress plugins directory, then adding a new plugin will be a breeze. To Install and activate the woocommerce plugin, follow the below-mentioned steps.
Go to your website's dashboard
Then plugin>New plugin>search plugin
Search for WooCommerce
Install the woocommerce and activate it
Upon installing and activating the plugin, you will get a prompt that says Setup Wizard. It is highly advisable to follow the process as it takes you through the initial setup, thereby making it a hassle-free experience for you. The wizard helps you set up the basics of your website. The six-screen shows walk you through the basic setup.
Enter your business details: it is pretty simple. You know your business details, such as what kind of product you sell and its mode of distribution. Your business name and address and the currency or the payment gateway. It will ask you to enter these essential details.
Payment gateways: on this screen, it will ask you to choose the most appropriate payment gateway such as PayPal, stripe or offline transaction.
Shipping details: one of the most crucial factor to consider is putting the correct and precise shipping details. Basically, this is the most sophisticated screen that wizard opens up in front of you. It allows you to set up your initial rates and shipping zones and the units and dimension you will use for your products.
The other screens are pretty easy and optional to try.
Do you see the Ready! Screen?
Boom! You are in a position to create your first woocommerce product and categories.
Step 2: Adding Product and Categories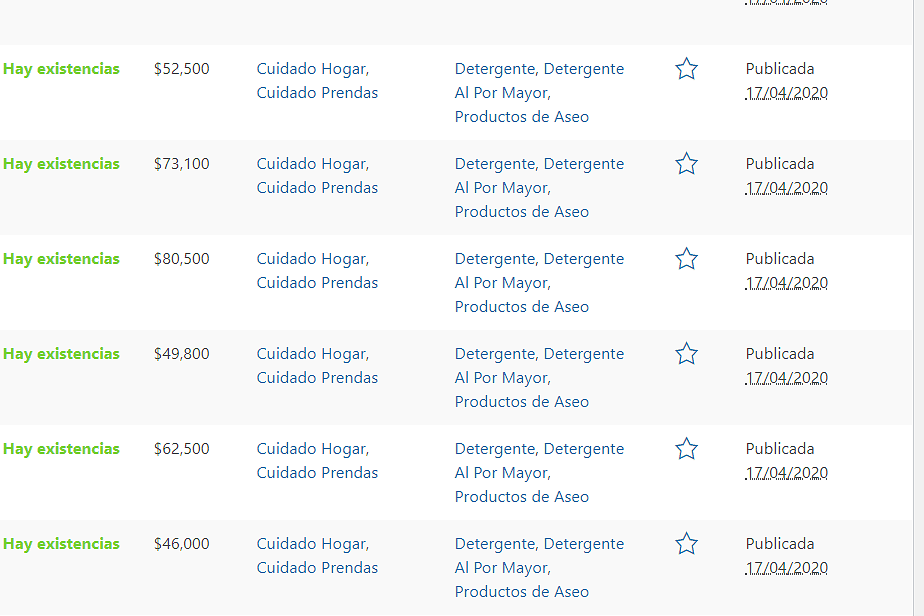 Did you ever attempt to create a page or a post on WordPress?
It is as simple as that a layperson can easily create one, right?
Adding a page and category is similar to creating a post or a page on your WordPress website. For adding products, you are supposed to integrate some additional fields like images and price, etc. it is imperative to add proper product description that should be clear and informative. You must be creative to write down the description of your product. The words must show your passion for what you sell.
The next most essential factor is to group and classify your products. The sole purpose of your store is to facilitate your customer and get them what they desire for without any hassle, you agree, right?
Then, the products must be classified as per the customers' types, ages, and areas. For example, if you are selling ladies' shoes, you might be grouping it down based on age. Or for toys, you can classify toys based on their size, type, and price.
Step 3: Create a store page
Your customer will always go for the easily accessible things. In order to display products, you are required to create a store page.  How do we add a page?
If you skipped the Wizard guide, then go to woocommerce, then set up and use the page installer tool to create your woocommerce page.
These are the three steps that you must take before adding an eCommerce platform to your website.
The following are some much-needed Factors that can help you speed up your sales.
Interactive Content:
The first impression is the last, but when it comes to the field with fierce competition like eCommerce, the first impression is the only chance you get to compel your visitor to take action. Make your content attractive and eye-catching. One big step that can make you stand out from the crowd is to make your content interactive. By creating dynamic content, you are making sure that your customer now can easily use your website, which eventually, will hike your sales.
To make your content attractive, the below-mentioned steps might make a difference.
Use animations and illustrations to describe your content
Use the product slider to catch the eyes of your customer
To catch attention, make your website in parallax design
Build-up security:
One of the most essentials factors that compel a random visitor to be a regular customer is to ensure him way enough security layers.
Ecommerce, where billion of people are selling/purchasing or doing transactional online, demands a high safety and security of its clients' credentials.
Your customer must trust you to keep their bank or card details safe and secure. Furthermore, it's a legal requirement if you are selling online. Hence, it's imperative to take the security issues seriously as it is the game of seconds that can make or break your reputation.
There are a couple of ways that can help you make the payment process safe, such as adding a plugin that security feature or you can get an SSL certificate.
However, if you are not sure how to get an SSL certificate or don't have time to consume on getting SSL, you can simply use the security plugin.
Marketing your Store:
You won't get any customers without marketing your online shop or store.
It's vital to let people know that these are the services you are selling and provide them with enough information so that they give you a shot.
Here are a few marketing strategies that, if followed carefully, can grow your business.
Blog: you can have a marketing blog that people can reach out to if they need any further knowledge about your brand. Adding a marketing blog to your eCommerce website enables you to have a friendly voice along with a dynamic and attractive presence. You can include product videos, customers' reviews, guiding and How-To videos, and much more.
Social media integration: no one can underestimate the power of social media. If you have integrated social media on your website, your customer, upon seeing a product, can like and share it with his or her friends. Most of the plugins already have social media features installed in them. You just make sure that social media is integrated into your store.
Check and Balance of your Analytics:
Another big must-have is to continuously monitor your analytics.
You must have an eye on what your customers are doing.
Most of the themes and eCommerce plugins already have reporting and analytical tools.
You can use the Google Analytics tool, which is the best and completely free.
The analytics tools allow you to deeply understand your customers and their needs.
Analytics tell you where your potential clients come from and what they mostly purchase from your shop.
Knowing your customers' movements on your website is the only way to work out on the things you lack.
Conclusion:
Hopefully, now you know what to look for and how to add an eCommerce platform to your WordPress website. It's always exciting to launch a new eCommerce website or add an eCommerce platform to your existing WordPress website.
We have briefly explained to you the vital steps to add an eCommerce platform to your site so, to make the most use of it and to revisit it, keep the document handy.
It's time to experience and test things yourself.
Never stop marketing and never avoid your competitors to meet the ever-changing preferences of the eCommerce market.
If you are just starting up an eCommerce revenue-generating website or adding a money-making machine, i.e., eCommerce platform to your preexisting WordPress website, this thorough yet straightforward guide can help you crack it in a matter of minutes.
Hence, ready! Set, sell, as NOW is a great time to show your services to the world and let them know about the values you are adding to your society.
Some Aditional Information You Might Find Interesting
I hope you enjoy the content and it was useful for you, please let us know if there is something you did not understand.
we are continuously improving our content to deliver the best and easiest content to understand, and getting your feedback is one of the best ways we can ensure that.
So please head on over to our contact page and let us know hat we can improve.
If you are looking to create your own eCommerce website or start blogging or start a specific website this might help you.
Want to create your own website or eCommerce store and don't know where to begin? I know what you are going through and it's hard to know what will help you get to your desired online goals.
I want to help!
Hosting
If you are looking for a hosting company and you are in a budget you can always go with Bluehost or HostGator these are cheap and if you keep your loading times under 3 sec you won't have a problem.
Once you have generated a lot of traffic and I mean up in the thousands per month you might want to look for a more dedicated solution as it is Sitegrownd. might be a bit more expensive but it outperforms the other 2 hosting companies.
Webdesign For Blogging 
For your first year do not worry about your web design because the foundation for a great  Blogging website is the content.
Yes, you should only focus on content creation.
once you hit the 60 blog postmark you will be able to determine what you want your website to look like, but the traffic from google must be already rolling In.
But if you are like me and don't have any idea where to begin I will recommend the only course you will ever need to succeed online and I can make this claim because it is not a get rich quick scam, as most of the ads online.
It takes a lot of time but the results are astonishing. I tried making money online for 4 years jumping from one course to the next wasting money around the thousands mark. 
I'm currently making income on 3 websites with just content and also have started a youtube channel this all thanks to the process and accountability in the program.
So if you want loads of content, step by step tutorials and a huge community willing to help you with every roadblock you encounter head on over to see Rick and Jim at IncomeSchool 
Webdesign For Ecommerce
You have to understand that eCommerce is another beast and usually, you have to have deep pockets in the advertisement department to achieve 5 to 6 figure income.
But if you are taking this route you do have to make your website awesome from the start. and my recommendation for this is to go with only to options.
Flatsome theme, by far one of the easiest to use eCommerce store themes in the market right now with an amazing on page builder to see the changes as you make them.
So this theme is the one I use and its multipurpose theme with lots of advantages. I create eCommerce, corporate websites, blogs, personal stores, landing pages, etc. you can find a ton of information online on how to use it. and you practically don't need to know any coding. that's why I use It Divi Theme is the most awesome builder I have ever worked with.
Remember that you will have to relly on Ads for these types of websites. but if you want to make a passive income site you will have to create search content and link it to your products and store.
There are many free resources out there please check them out and make your own assessment about the tools and strategy you should follow.
there is no one cure for all bad things. you have to make a tailor-made plan to follow and execute.